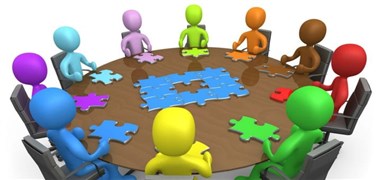 Every teacher at ELC is extremely talented and has a set of skills which they wanted to share with each other. This initiative by the teachers showed the bond and the dedication of the team. All of them have a collective goal to learn and develop themselves in order to provide the best to the children in their respective classes. Here is the knowledge shared and cherished:
1. Ms. Komathi taught a leg and hand massage which helps in relieving stress, pains and rejuvenates the body.
2. Ms. Akila taught video making using apps on the mobile phone. She covered aspects of adding music, removing original voice, trimming, splitting and adding themes, text, stickers, gif images etc.
3. Ms. Nithya engaged all in the painting of a scenery using basic art tips. She taught them how to create a background and then develop this into a pretty piece of art. This activity kindled creativity and calmness.
4. Ms. Ganga imparted knowledge about techniques and ideas of pre number concepts in Math which rekindled everyone's interest in math. She also gave homework to all the teachers which was completed with great enthusiasm.
Click here to see pictures of our teachers in action.
Click here to see the homework in pre number math concepts of sorting, one to one correspondence and number representation of numbers from 2 to 9.