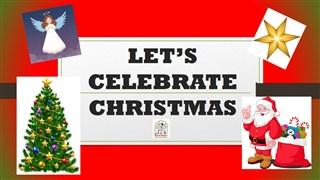 A virtual Christmas which had everything Christmas about it - Decorating the tree, Christmas songs, Santa claus, gifts and joy.
How was the tree decorated? You must wonder:-). Well, all the children made decorations at home and virtually sent it to us through videos and this led to the decorating of the most lovely tree.
How did we enjoy our Christmas songs? Well, we chose our favourite songs, recorded it and played it for the children, with actions and all.
How did Santa come? Well, Santa was invited over the zoom call, he flew in with his sleigh and wished all of us "HO, HO, HO. Merry Christmas".
What about gifts? Well, Santa wrapped all his love and cheer into one big gift. He told all the children how proud he was of them to stay at home and be so good. Indeed, they have done a wonderful job.
With all of this, there was of course joy.
Click this link to watch the video of the virtual celebration.
Click this link to see the children decorating the tree, their artwork and their participation in the event.